Many people believe that spring is the preferred season for planting trees and other shrubs and flowers. However, the autumn season—specifically late August through mid-October—is an ideal time to plant in Northeast Ohio.
In the spring, there is a risk of an abrupt seasonal transition straight into a dry, hot summer. Those conditions can make healthy growth difficult for trees and plants. In the fall, there is usually only a handful of frosts and plenty of rain and moisture to help your new trees and plants establish their root systems. The temperatures are cooler and the risk of sun scorch or drought is greatly reduced. That means that, in the fall, your trees and plants have a great chance of thriving—with the right care and attention, of course.
What should you plant in the fall?
Bulbs
Bulbs are a great choice for a flower to plant in the fall. Many homeowners love bulbs because they require very little maintenance and they bloom year after year. Fall is ideal because bulbs prefer cool, but not frozen, ground. Just make sure to plant your bulbs in a spot where they will get at least several hours of daily sunlight. Also be sure not to plant bulbs in an area that usually pools during a rainstorm, indicating a lack of drainage.
Bulbs should be planted with their pointed end facing up, but most will do fine if you get it wrong. As for how deep to plant – aim to put the top of the bulb about 2 to 3 times deeper than the bulb's height. So a large daffodil would be about 6 to 8 inches below ground but a small crocus would be about 2 inches down.
Trees
A variety of trees can be planted in the fall. Newly planted deciduous trees fare well in the autumn season; evergreens should be given special care to protect them against winter winds. Trees are a wonderful investment in your home, as they not only can provide shade in the summer but they add curb appeal to your landscape.
Be sure to keep watering your tree regularly until the ground freezes, which usually occurs in the Cleveland area in December.
Keep New Plants Strong and Healthy
Use Mulch
Be sure to mulch the bases of your trees. Mulch will help your trees hold in the moisture and moderate any dips or spikes in temperature.
Water your trees regularly
Recently planted trees will depend on frequent watering during the first several growing seasons.
Fertilize
A fall fertilizer will help your existing trees replace nutrients lost during a hot summer season, as well as help your new trees grow their root system. We generally don't recommend doing this as a DIY thing as it's easy to over- or under-fertilize, or to use the wrong nutrients.
Plan Before You Plant
All plants have specific needs, including the right amount light and moisture, the right soil conditions, and the proper amount of space in which to grow.
As you plan for your fall planting, contact Independent Tree if you have any questions or concerns. Our team of certified arborists has the expert knowledge necessary to help you choose the right plants and build a healthy, thriving landscape.
If you're looking for some good choices, here are our favorite trees for our region –
We Can Help!
Independent Tree offers planting services in both the fall and spring. We can also provide organic mulch for your newly-planted trees and gardening beds. Contact our office for more information or to schedule your tree services.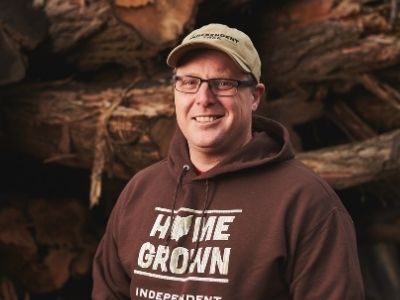 STAY IN THE LOOP
WITH OUR
LATEST UPDATES