Some of the best blossoms of spring come from spring-flowering trees. Their emerging fragrance fills the air and falling petals dance in the wind like spring snow, blanketing the ground in color. These are the landscape trees that you want to brighten the early season, and if they offer further seasonal landscape interest, even better! The best spring-flowering trees are low maintenance, long-lived, and offer multiple seasons of interest here in Northeast Ohio.
When choosing any landscape tree, first determine what your yard can offer with respect to space, light, and soil. Most spring-flowering trees are small (5-30′), require full to partial sun, and grow best in well-drained soil of average fertility. If you have the right space and conditions, here are some great trees to consider.
Crabapples
Crabapples lost favor as landscape trees due to chronic disease problems, but newer varieties are wonderfully disease resistant.
The red-flowered Royal Raindrop crabapple (Malus 'Royal Raindrop', 15-20 feet), is a perfect example. High disease resistance, colorful spring flowers, and persistent red crabapples have made it a top-notch landscape tree.
Two more remarkably compact and disease resistant crabapples include the white-flowered, orange-fruited 'Adirondack' (Malus 'Adirondack', 12 feet), and dwarf, spreading 'Tina' (Malus sargentii 'Tina', 5 feet), which offers fragrant white flowers and red fall fruits.
Fringetrees
The native white fringetree (Chionanthus virginicus) can often be identified by its scent during the spring months. The white, featherlike flowers give off a sweet fragrance as they bloom.
Other times of the year, you may notice the fringetree for its shiny green leaves, or the blue fruit that some trees will grow. (The fruit resembles olives, which makes sense as the fringetree is part of the olive family).
Fringetrees can be grown as a single-trunked tree or as a multi-stemmed shrub and do best in partial or full shade areas.
Magnolias
When it comes to spectacular spring blooms, nothing can compete with magnolias.
The striking and popular saucer magnolia (Magnolia x soulangiana) and star magnolia (Magnolia stellata, see at right) are the most widely planted varieties, but frosts often damage their early flowers.
Safer, later-flowering magnolias include the lily magnolia (Magnolia lilliflora, 12 feet), which produces large, dusky pink, lily-shaped blooms from April to May, and the pink-flowered hybrid Rose Marie (20 feet), which produces large, goblet-shaped flowers on robust trees in April.
Ivory Silk Lilac Trees
Though the ivory silk lilac tree (Syringa reticulata 'Ivory Silk') may not bloom until May or June, the large, fragrant flowers are still worthy of notice.
Growing to a height of around 20-30 feet with a spread of 15-20 feet, this ornamental tree or large shrub does best in full sun.
Pollinators such as bees and butterflies tend to be attracted by the ivory silk lilac tree, and it can thrive in a variety of soil conditions.
Somewhat drought tolerant after the first two years, the ivory silk lilac tree may nevertheless need some supplemental watering during dry seasons to prevent any issues with pests such as borers.
Ready To Plant One Of These?
When it comes to curb appeal, nothing beats the landscape statement of a spring-flowering tree. Choose one or more of these superb spring-flowering trees and not only will your early landscape look spectacular, but their extended seasons of interest will keep your yard looking good throughout the Northeast Ohio growing season.
Spring is the perfect time to plant these flowering beauties. You can also plant in fall, but don't try to plant trees in the summer.
To learn why trees should only be planted in spring and fall here in Northeast Ohio, click here >>
And if you're looking for great trees for fall foliage color, see our top recommendations here >>
If you'd like to add spring-flowering trees to your landscape without all the hassle of planting them yourself, just give us a call at 440-564-1374. We offer professional tree planting services that will get your trees off to a great start.
Schedule Your Tree Planting
Contact Independent Tree to schedule your professional tree planting for spring or fall. We can advise you on the best trees for your property and plant or transplant any trees. Contact our office for more details.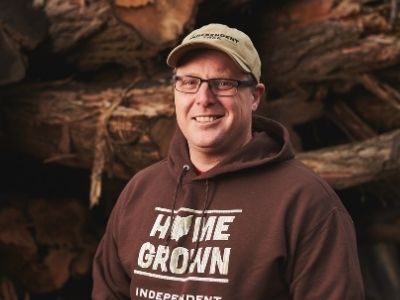 STAY IN THE LOOP
WITH OUR
LATEST UPDATES