If you need emergency tree service, please don't wait - call our Arborists right away! We also offer storm damage cleanup and hazardous tree removal.
Call 440-564-1374 ext. 2 for 24/7 Emergency Service
Request a Free Quote
Give us a call at 440-564-1374 or click below to set up a time for us to inspect your trees for a free estimate.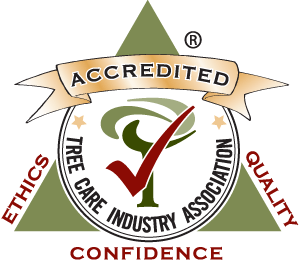 Fallen Tree Removal & Storm Damage cleanup
Whether it's due to a summer thunderstorm, heavy snow and ice, or another unexpected event, fallen and broken trees can put everything on hold until they're safely removed.
When a tree has been damaged and requires emergency removal or pruning, it can be devastating and often requires immediate action.
Call us right away - we're here to quickly respond to any emergency situation.
Call us for 24/7 Emergency Response
Fallen & Hazardous tree removal
STAY SAFE WITH SKILLED REMOVAL OF DAMAGED TREES
When trees fall or sustain massive damage from a storm, they become exceptionally unstable. Often, they cannot be removed without heavy equipment and skilled equipment operators who can safely manoeuver the tree parts away from your home.
When a tree falls on a house or other structure, a car, or on a sidewalk, driveway or road, it needs to be removed quickly. Whether it's on private property, a public roadway, commercial property, or within an HOA, the ISA Certified Arborists at Independent Tree will swiftly clear the tree away so you can regain access and begin any necessary repairs.
Hazardous trees include those that have:
split apart at the trunk
developed a large crack in the trunk or on big branches
large branches that have broken and are hanging in the tree
started leaning, or are leaning more than before
roots pulling out of the ground, cut away, or damaged
large rotten areas (this may not always be visible)
power lines or wires caught in the branches
If you notice any of these issues after a storm (or at any time), give us a call ASAP to schedule a tree inspection. If the tree is deemed hazardous, it should be removed right away.
In an emergency, always call us at 440-564-1374 ext 5 rather than using the online form to request an estimate.
24/7 Emergency Tree Service - Coverage Area
Auburn • Aurora • Bainbridge • Beachwood • Bedford • Bedford Heights • Bentleyville • Bratenahl • Burton • Chagrin Falls • Chardon • Chester • Chesterland • Cleveland • Cleveland Heights • Euclid • Gates Mills • Highland Heights • Highland Hills • Hiram • Hunting Valley • Huntsburg • Kirtland • Lyndhurst • Mantua • Mayfield Heights • Mayfield Village • Mentor • Middlefield • Moreland Hills • Newbury • Novelty • Orange • Orange Village • Pepper Pike • Richmond • Richmond Heights • Russell • Shaker Heights • Solon • South Euclid • South Russell • Twinsburg • University Heights • Walton Hills • Warrensville Heights • Wickliffe • Willoughby • Woodmere
Please note that emergency situations are responded to contingent on the severity of risk/damages posed by the tree.
Storm Damage & Debris Cleanup
We'll Quickly Get Things Back to Normal!
When trees are uprooted, broken branches are hanging from wires and littering the ground, or yard structures and furniture have been sent flying in all directions, you can count on Riverbend to clean up the mess.
With our experience and specialized equipment, we can safely cut up and quickly remove large trees and branches. We'll gather and dispose of the debris so you can get back into your yard without tripping over dangerous objects.
Our ISA Certified Arborists can also inspect your remaining trees to see whether they pose a risk during future storms, and recommend corrective actions that can prevent further damage.
Why Call Independent Tree for Emergency Tree Service?
When you're faced with a tree-related emergency, such as a tree that's fallen on your house, you need to be sure that the tree service you call has the skills, experience, and equipment to handle the situation quickly and safely. It's also critical that they have the appropriate licenses and complete insurance coverage (both liability and workers' compensation) to protect you from harm.
Independent Tree is a licensed and fully insured tree care company, serving Eastern Cuyahoga, Geauga, Portage & Lake Counties since 1995.
We are also one of only a handful of TCIA Accredited tree care companies in the state of Ohio.
Call us today at 440-564-1374 ext 5 for emergency tree service.
Certified Treecare Safety Professional
To ensure the safety of our team and our customers during even the most difficult jobs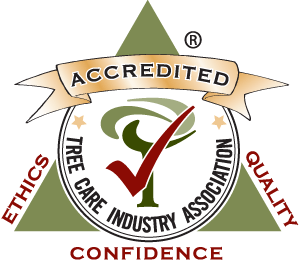 Accreditation means we meet the highest standards of safety and professionalism
You can be confident knowing that all emergency tree work is done to industry standards
Tree Risk Assessment Qualification
This specialized qualification means we can quickly identify and deal with any potential tree hazards
Prevent Storm Damage to Your Trees
Some storm damage is preventable with proper maintenance pruning and cabling of trees.
If you're concerned about the safety and stability of any of your trees, please give us a call at 440-564-1374 - we offer property inspections to address these hazards and minimize the risk of emergency situations due to storm damage.
SEE THE INDEPENDENT TREE CREW IN ACTION!
Fallen or Hazardous Trees?
We'll quickly get things back to normal!
Give us a call at 440-564-1374 for 24/7 EMERGENCY TREE SERVICE