One of the biggest tree planting mistakes we see homeowners make is that they underestimate the mature size of the tree, especially the spread. When you bring home a small sapling to plant, it can be difficult to imagine just how large it will be when it's full-grown. But most of the trees grown here in northeast Ohio get quite tall and wide – some can reach heights over 100 feet!
While pruning can sometimes help keep larger trees from crowding a building, power lines, walkways or other structures, you cannot rely on pruning to make a naturally large tree into a smaller one. More often than not, the tree grows too large for the area where it has been planted and has to be removed.
To avoid this hassle (and cost!), check the mature height and width of a tree before you purchase and plant it. Then be sure to plant it far enough away from sidewalks, homes, overhangs, or any other structures so that it will not become an issue as it grows.
Or, better yet, plant a tree that stays small!
Here are our top recommendations for smaller trees that grow well in northeast Ohio. They're all around 10-30 feet tall so will fit into a smaller yard and can be planted closer to nearby structures than their larger brethren. As an added benefit, many of the small trees we mention here are wonderful ornamental trees and have gorgeous spring blossoms.
One thing to remember is that the cultivar (the specific "name" of the tree) is important here, as sizes vary among types of trees. For instance, some cultivars of weeping cherry trees are very large, whereas others stay relatively small. Be sure you buy the correct variety!
Dogwoods (Cornus kousa and Cornus florida)
While some Korean and American dogwoods are large trees that wouldn't do well in a smaller space, there are some varieties that stay a more manageable size.
Korean dogwood (Cornus kousa) – Look for cultivars like 'Lustgarten Weeping' which grows to only about 15 feet. Similar in form to a weeping willow, it has branches that arch downwards for a stunning effect. 'Little Beauty' only reaches 15 feet, as does 'Madame Butterfly,' whose flowers resemble butterflies. 'Moonbeam' grows 15-20' tall and has giant, 7-inch flowers. Some varieties of Korean dogwood can also be grown as shrubs.
American dogwood (Cornus florida) hybrids – These trees are a cross between the Korean and native American dogwoods, and have been developed to be disease-resistant. You can read more about dogwoods in our best colorful fall foliage post. One of the best is the large-flowered Constellation® (Cornus 'Rutcan', 22 feet), which bears profuse, large, white flowers in mid-spring. Its dark green foliage puts on a stunning show in fall when it turns shades of purple-red. Stellar Pink® dogwood (Cornus x 'Rutgan', 30 feet) offers large, pink flowers in mid-spring and also has purple-red fall foliage.
Redbud (Cercis canadensis)
A native tree, the redbud (Cercis canadensis) lives up to its name with bright red buds and brilliant pink-red blossoms in early spring. It grows quickly to about 20-30 feet tall and does best in full sun.
Redbud flowers appear before the foliage in spring, covering bare branches with vivid red-pink blossoms. During the summer, redbud trees can be identified by their heart-shaped leaves.
Two of the most beautiful, and smallest, varieties are 'Forest Pansy' and 'Hearts of Gold'. 'Forest Pansy' will grow to about 25 feet high and 30 feet wide and has a clearance of about 3 feet from the ground (so don't plant it where you would need to walk under it). 'Hearts of Gold' has gold leaves and will reach about 20 to 25 feet tall and around 20 feet wide.
Allegheny Serviceberry (Amelanchier laevis)
Another native tree that we often recommend for small spaces is the Allegheny serviceberry tree, which will reach up to 25 feet tall. Unlike most of the other small trees mentioned, it enjoys partial shade and will not do well in full sun. The Allegheny serviceberry tree has large white flowers in the spring, and has a dark fruit that birds love to eat. In fall, the leaves turn a brilliant orange-red, and it even provides some interest in winter with its dark gray bark. There are several different cultivars of this small tree, but they all grow to only 30 feet tall or less, so any cultivar of this tree should work well.
Japanese Maples (Acer palmatum)
How small do you want to go? Japanese Maples (Acer palmatum) can be as small as the dwarf 'Beni Komachi' (6 feet), whose name means "beautiful, red-haired little girl," or as tall as American varieties of maples (some reach up to 40 feet!). It can also be grown as a shrub, like the 4-foot tall 'Green Snowflake' (the leaves really do resemble snowflakes).
If you're looking for a traditional looking Japanese maple, try 'Emperor 1,' which has red leaves and can reach 20 feet tall. 'Katura' has green leaves and will reach about 15 feet tall. 'Beni Kawa' has bright red bark that would look great in the middle of a snowy winter and grows to 15 feet tall, though it spends the first 10 years more shrub-like at a height of only 5 to 7 feet.
As with our native maples, the leaves on many Japanese maples turn brilliant shades of yellow, orange, red or purple in autumn, adding a blaze of color to the fall landscape.
Sargent Crabapple
While crabapples are generally smaller trees, there's one cultivar that's especially known for its diminutive stature. The Sargent crabapple (Malus sargentii) is widely used as an ornamental specimen and can be grown as a large shrub or a dwarf tree. This multi-stemmed tree only reaches 6 to 8 feet tall although it has a much wider spread (9 to 15 feet). It's highly adaptable, thriving in a wide variety of conditions although it prefers full to partial sun and moist, well-drained soil.
The red buds and fragrant white flowers are showy, although the spring flowering season is relatively short. Birds love the dark red fruit that often hang from the tree throughout the winter, providing an important food source for wildlife.
Star Magnolia
Again, be careful what kind of Magnolia tree you get. Tuliptree Magnolias (Liriodendron x tulipifer), one of the most popular types of magnolia tree found in Ohio, can reach up to 100 feet! On the other hand, Umbrella Magnolia (Magnolia x tripetala) grows to only about 30 feet high. For a truly small tree, we recommend Star Magnolia (Magnolia stellate), which will reach a maximum height of about 15 feet (it can also be pruned to stay somewhat smaller than that). Look for cultivars 'Royal Star' and 'Waterlily.'
Weeping Cherry
Weeping Higan Cherry (Prunus subhirtella 'Pendula') really makes a statement in the landscape; it's a terrific specimen tree to plant in the front yard. Native to Japan, these trees have been planted all over the country and have naturalized in parts of Ohio, so they're bound to do well for you.
During spring, weeping cherries are like a flower waterfall covering your yard with a profusion of fragrant cherry petals. These dramatic trees thrive in full sun, and, because of their long branches, should not be pruned shorter unless they are diseased or damaged. Butterflies and hummingbirds love this tree too, so you'll attract some colorful additions to your yard.
'Pendula Rosea' has pale pink flowers and grows about 12 feet tall and wide; 'Rosea' will grow up to 25 feet and has red buds and pink flowers. As with other trees, be careful which one you choose; some cultivars grow up to 40 feet tall.
Resources
For more tips on tree planting, see this post. Or contact us for a consultation. We'll even plant the tree for you!
Best Spring-Flowering Trees for Northeast Ohio
Best Northeast Ohio Trees for Colorful Fall Foliage
Note: In spring, you might notice the purple leaves and contrasting pale-pink flowers of purple plum (also called cherry plum) trees in the area. While purple plum is a smaller tree, it's considered invasive in neighboring counties so we didn't include it in this list.
Want to Add Any of These Trees To Your Property?
Contact Independent Tree to schedule your tree planting service for spring or fall. We can even help you decide which tree would work best for your property. Contact us for more details.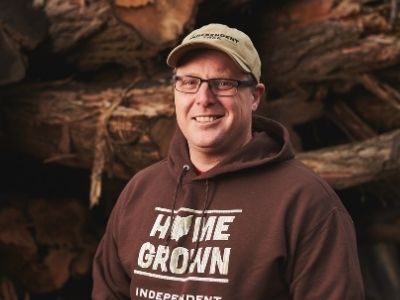 STAY IN THE LOOP
WITH OUR
LATEST UPDATES