Winter storms in Northeast Ohio can be unpredictable, strong, and destructive. Freezing temperatures, high winds, ice, and heavy snow can all wreak havoc on your property.
So what should property owners in Ohio do to prepare for winter weather, and what can they do after a winter storm passes through?
In this article, we will answer both of those questions and will include some tips, resources, and links to help your trees and landscape survive winter in Ohio.
Keep reading to learn what you can do this winter.
How to Prepare for Winter Weather
Many of the things that can prevent damage from winter weather should be done before the severe weather happens.
1. Protect Trees and Shrubs
While trees and shrubs that are native to our area are more likely to survive our winter weather, many types will still benefit from some additional protection.
Schedule an Anti-Transpirant Spray
Broadleaf evergreens and conifers can become dried out from winter winds and experience something called winter burn. An anti-transpirant spray applied in late fall helps keep the moisture in the leaves (or needles).
Plants and trees that are impacted and may benefit from an anti-transpirant include:
azalea
holly
rhododendron
laurel
arborvitae
cedar
cypress
juniper
pine
tender stems on rose cane or hydrangea
Learn more about anti-transpirant sprays >>
Wrap With Burlap
Trees and shrubs wrapped with burlap can protect from:
Freezing temperatures
Sunscald
Salt burn
Drying winter winds
Snow loads
Animal and rodent damage
Heavy snow and ice
Apply Mulch
Organic mulch can protect your plants by regulating the soil temperature and by keeping water from evaporating, and it also adds nutrients to the soil as the mulch decomposes.
Apply mulch around your trees and plants, ensuring that the mulch doesn't touch the tree trunks.
2. Prevent Salt Damage
Salt can damage your trees and plants in two ways: salt spray (from passing vehicles, for instance) can damage the exterior of trees, and salt leaching into the soil (from ice melt products used near plants and trees) can build up into the soil around the root zone, harming or killing your trees or plants.
Reduce or eliminate the use of ice melt products, consider salt-tolerant plants, or look into other options to prevent salt damage this winter.
How to prevent salt damage to trees and shrubs >>
3. Schedule Tree Inspections
Winter is a great time to schedule your professional tree inspections. The arborists at Independent Tree can check for any potential hazards from cracked branches, missing bark, or rotting trees.
We can also check for any signs of pests or diseases and schedule any treatments that may be needed come spring.
Schedule a tree inspection with Independent Tree >>
4. Maintain Tree Pruning
Winter tree pruning, or pruning while trees are dormant, has many benefits. When it comes to preparing for winter storms, however, the most important aspect of pruning your trees in winter is to remove any branches that may fall or become a projectile during or after severe winter weather.
Ohio storms can bring significant amounts of ice or snow, which can cause branches or limbs that were already cracking to break.
Read more about the benefits of winter pruning >>
5. Remove Dead or Dying Trees
Just as tree pruning can be done during the winter months, so can tree removals. We have the equipment, knowledge, and experience to safely remove trees in winter.
If any tree poses a hazard, it should be removed as soon as possible to prevent any damage that the tree may cause.
Winter tree removals can be beneficial due to the lack of leaves (allowing us to view the entire tree canopy), the frozen ground (which prevents damage to your lawn), and more.
Learn more about tree removals >>
6. Water and Fertilize Trees When Needed
If the weather has been especially dry, your trees may benefit from winter watering. Young and newly planted trees, especially, need supplemental water.
Wait for a day when the weather warms up (and the ground is not frozen), and water your trees at the roots slowly and deeply.
Deep root fertilization, done in early fall, ensures that your trees have the nutrients needed to survive the winter months, reduces soil compaction, and improves soil aeration.
7. Perform Other Winter Tree Care Tasks
There are other ways to prepare for winter storms, but the items listed above are the most important. Contact Independent Tree for more information.
Learn more in our Winter Tree Care Tips for Northeast Ohio >>
What to Do (and What Not to Do) After Winter Storms
Preparing for winter weather is one thing, but what should you do when your property has already been hit by inclement winter weather? We cover some of the steps below.
1. Call Us Immediately for Emergency Tree Services
Before anything else, if your trees have been damaged by winter weather to the point that they are leaning, have fallen, are blocking a driveway or road, or are severely damaged, contact us immediately for storm cleanup and hazardous tree removal.
Look for trees that have:
Split apart
Developed a large crack
Broken or falling branches
Begun to lean
Become stuck on power lines
Fallen
In an emergency, call Independent Tree at 440-564-1374 rather than using the online form.
2. Care for Trees Damaged By Snow and Ice
If it is NOT a tree emergency, but your trees were still damaged from winter weather, you should look over your trees and check for signs of damage that may not be immediately apparent.
Some damage may have occurred high up in your tree canopy, so it may not be visible. This is why it's important to schedule professional tree inspections.
Learn more about how to care for trees damaged by snow and ice >>
3. Look Over Trees and Shrubs that are Bent from Snow and Ice
Much of the damage that homeowners notice from winter weather is due to ice or snow that causes trees (and shrubs) to bend or break.
Luckily, branches are naturally flexible, which allows trees and shrubs to move with the wind and can bow quite a bit from heavy snow or ice without breaking.
While you may think that it will help the tree to remove the heavy snow or ice as soon as possible, we recommend leaving them alone. The snow and ice will melt, and the branches will either return to normal, or it will be clear if they are cracked or broken.
If you are determined to remove the snow, don't hit the branches or try to "wash" the snow or ice off with water, you'll only cause more damage. Instead, lightly brush the snow off with a broom and only focus on the branches you can safely reach from the ground.
Be aware of the current weather conditions as well, and wait until it is safe to go outside. Ice storms and freezing rain can create dangerous walking situations, and ice should never be shaken or knocked off trees.
Learn more about how to help bent-over trees recover and what else to check for after winter weather >>
Contact Independent Tree to Care for Your Trees Year-Round
Whether it's preparing for winter weather in the fall, caring for or removing trees in winter, or helping trees recover from winter in the spring, Independent Tree is here to help!
We work all year round to help keep your trees and landscape healthy, well-maintained, and safe.
Contact Independent Tree today if you have any additional questions about winter tree care or if you want to schedule any tree care services.
Schedule a Property Inspection
Contact Independent Tree to schedule a property inspection, where we will look for any issues caused by winter weather.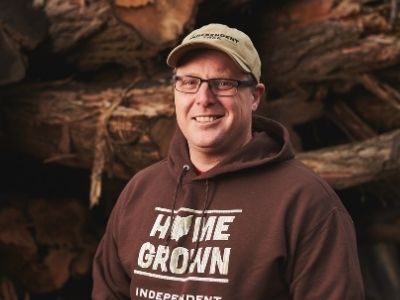 STAY IN THE LOOP
WITH OUR
LATEST UPDATES