Heavy snow and ice during the winter months can be particularly devastating to trees and other landscaping around your home. Broken branches, trees that have split apart, leaning trees, and even fallen trees happen every winter here in northeast Ohio. While you, unfortunately, cannot control the weather, you can take action now to help your trees recover in spring.
Here are some tips for surveying the damage to your trees and beginning the post-winter clean-up:
Immediately After a Snowstorm or Ice Storm
Check for Obvious Danger

SAFETY FIRST! Before you head outside, make sure there are no downed power lines. If you see any, do not go near them! Instead, call your utility company right away to report it. Damaged and fallen power lines, as well as those tangled in tree branches, are a significant danger and one of the first things to address after a storm.
Next (and from a safe distance), check for any broken tree limbs extending over your home, driveway, other structures, or areas where people are likely to be. These safety hazards should be addressed immediately by a professional tree service.
If there are trees or limbs blocking the road or sidewalk, call your municipal public works department or the non-life-threatening emergency to report the problem.
Assess Your Trees for Signs of Damage
Take a look at all the trees on your property after a winter storm, heavy snowfall, or freezing rain. You should also do this inspection at the end of winter to make sure your trees are safe and ready for spring growth. If there are any structural issues with your trees, they'll become more obvious (and potentially hazardous) with the increased weight of spring foliage.
Here are the things to look for after a winter storm and before spring begins:
Hanging branches (these can drop at any time so stay well clear of any trees with hanging branches)
Broken branches
Torn bark
Trees and branches bent under the weight of snow and/or ice
A tree that has split apart (this is common in Bradford pears and multi-stemmed trees)
Any signs that a tree is beginning to lean, or a tree that's clearly leaning
Broken or missing leader (the main upward branch)
Broken or damaged cabling (these can be difficult to evaluate without a closer inspection)
Split or cracked branches (these may not be obvious or visible from the ground)
Some of the damage will be obvious (like fallen branches littering your lawn), but some of it likely won't be. If you see winter storm damage to any of your trees, you can assume that there's also hidden damage. That's why it's always best to call in a tree care professional for a thorough inspection.
Before Spring Begins
Look for Signs of Salt Burn

If your trees are located near a road, they may have been exposed to salt spray from passing cars. And trees growing near areas where snow from drives and walkways is piled up will also be exposed to salt as the snow melts and leaches into the soil.
Trees are not equipped with the defense mechanisms necessary to protect themselves from the detrimental effects of the salt. Look for signs of salt damage in spring, as well as throughout the growing season; some damage doesn't become apparent until later in the year.
Common signs of winter salt injury include:
Brown, dead leaves and needles on evergreens

This is most likely on trees that are exposed to salt spray from nearby roads and will start to be visible during the winter. Over time, the trees start to drop leaves/needles and branches become bare.

On deciduous trees, salt injury symptoms include :

reduced green leaf coloration,
smaller leaves with scorched margins,
thin crowns with sparse leaves and dying twigs and branches,
early fall coloration and leaf fall,
tufting and clumping of foliage, and
small growth rings.
In spite of your best efforts, salt damage is a fact of winter life here in the northeast Ohio area. But there are some things you can do to reduce the amount and severity of injury to your trees, shrubs, and perennials.
>> Learn how to prevent and minimize salt injury to trees
Assess the condition of your trees
Evaluate your tree for overall health in addition to any storm damage. Many of the fast-growing trees that Northeast Ohio homeowners plant for shade, such as elms, silver maples, birches, and willows, have brittle wood that is especially susceptible to breaking. Weak crotch unions, such as those on Bradford pears, can easily split under the added weight of snow and ice.
Often, the trees that suffer severe damage have considerable rot and decay that may not be apparent to a homeowner. That's where a regular tree inspection by a certified arborist can make a world of difference – it's easier and less expensive to proactively treat a tree before damage occurs than it is to "fix" or remove it later.
Be realistic about repairs you can do yourself

Some damage to your trees is not visible or obvious from the ground. Harsh winter conditions can cause limbs high in the treetops to split or break, which will create a hazard during any future strong wind storms.
Do not be tempted to climb a ladder while operating a chainsaw or other equipment. It can be extremely dangerous to try to address this damage without the help of a professional arborist.
Ask, "To save or not to save?"

It's not always easy to determine whether the condition of the tree warrants efforts to save it or if it should be removed. If you're not sure, give us a call. We always prefer to save a tree if that's a realistic option, but we'll give you an honest assessment and recommendation so you can make the final decision based on accurate and complete information.
Generally, it only makes sense to attempt tree repair if a major portion of the tree is still intact. If the whole side or top is gone, it's questionable whether it is worth spending the time and money to salvage the tree. While removing a large, mature tree is not desirable, the smart choice may be to replace it with a new tree.
Winter in Northeast Ohio is a delicate balance of keeping yourself and others safe from slips and falls on icy surfaces and keeping your plants and trees safe from salt damage.
Remember that Independent Tree is here to help you with each step of post-winter tree recovery. Give us a call today at 440-564-1374 or email us at info@independenttree.com.
Schedule a Property Inspection
Contact Independent Tree to schedule a property inspection where we will check for signs of winter damage.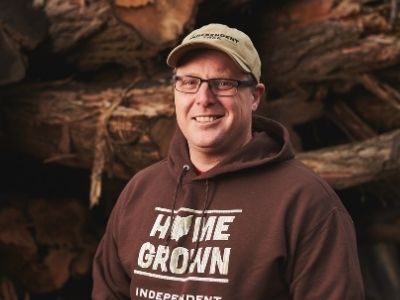 STAY IN THE LOOP
WITH OUR
LATEST UPDATES