While large trees that are grown for shade, screening, or wind protection may need pruning every few years, smaller ornamental trees and shrubs usually need more frequent care. In this article, we share tips for taking care of ornamental trees and woody shrubs that are common here in northeast Ohio, including maintaining their form, producing more fruit or blooms, or otherwise showing off the tree or shrub to its best advantage. We also include details on some of the common issues homeowners face when figuring out when and how to prune these types of plants.
When to prune specific types of ornamental trees and landscape shrubs, such as:

Spring and summer-blooming trees and woody shrubs
ornamental fruit trees
trees or shrubs grown for colorful fall foliage
overgrown, thinning, or declining shrubs

Different types of pruning for landscape shrubs and ornamental trees, including:

shearing
pruning for shape
removing shoots or suckers
renewal or rejuvenation pruning
pruning trees with a weeping form
pruning a shrub into various shapes
WHY You Should Prune Ornamental Trees and Shrubs
Almost without exception, all trees and shrubs in the (sub)urban landscape need to be pruned – even smaller, ornamental garden trees and landscape shrubs.
While you should maintain all your trees and shrubs to keep their crowns healthy and to prevent disease, smaller specimen trees and shrubs need more detailed, annual care to look their best. This is especially true for trees and shrubs that are viewed close up or that are planted as specimens.
Small trees and shrubs that have striking ornamental value are pruned to display their unique characteristics. This pruning encompasses standard practices such as:
Removing crossing, rubbing, and diseased branches
Removing broken or dead branches and twigs
Keeping trees and shrubs away from roofs, utility lines, siding, walkways, neighboring properties, etc.
But it also involves some different types of pruning techniques that are specific to woody landscape shrubs and smaller trees.
Pruning Practices for Ornamental Trees & Landscape Shrubs
While the basic pruning techniques also apply to smaller trees and larger shrubs, there are some additional practices to consider. Depending on their size, location, species, and growing conditions, your plants will benefit from one or more of the following practices.
Keep a tree or shrub at a specific size – Shrubs, especially, can quickly outgrow their allotted space, interfering with walkways, patios, or driveways; damaging your home's siding; growing into nearby plants, and decreasing your property's curb appeal. Often, larger shrubs and smaller trees are planted to create a specific look or add structure to the landscape, but this only works if you can maintain them at the correct size and shape.
Revive or reshape overgrown trees and shrubs – Overgrown shrubs aren't just an eyesore, they can also be more prone to pests and diseases. If you waited a little long to prune, don't worry – just get in there and trim away the excess growth until the tree or shrub looks more natural and appropriately sized.
Rejuvenate and restore older ornamental shrubs to show their best qualities – An overgrown, tired-looking shrub that no longer looks appealing can sometimes be cut to the ground and allowed to regrow into a healthier, stronger, and more attractive plant.
Prune to maximize fruiting and flowering – Ornamental trees and shrubs are often grown for their blossoms. Some, like quince and crabapples, are also grown for their tasty fruit. Proper pruning can help you increase flowering and fruiting (but be careful to prune at the right time or you'll cut off all the buds!).
Maintain an artificial shape to keep it looking good – Some ornamental trees and larger shrubs can be specially pruned into different forms. For example, an espaliered tree (often, a fruiting tree) or shrub can be planted against a wall and trained to grow horizontally. Some shrubs, mostly dense evergreens such as yews or boxwood, can be pruned into unusual shapes (called topiary).
WHEN to Prune Woody Shrubs & Small Trees
The general rule of thumb is to prune out dead, dying, damaged, or diseased branches whenever you see them. Crossing and rubbing branches can also be removed at any time (before they damage the plant).
PRO TIP: You can safely tackle smaller branches yourself, but you should ask an arborist before you tackle large, dead branches. Removing large, dead branches is dangerous. Dead wood is harder, more brittle, and can break without warning. For branches you can't easily reach from the ground, have an arborist remove them.
Not sure if a branch is dead? Learn how to tell if your tree has dead branches >> 
Beyond that, timing will depend on the type of tree or shrub and what you're trying to accomplish.
Winter is Usually a Good Time to Prune
We often recommend that you prune your trees in winter, when they're dormant, as it has many benefits for the plant's health. But there are a few exceptions for specific types of trees and pruning techniques.
Can you prune in summer? Yes, you can – but with these exceptions >>
Rejuvenation Pruning
This type of pruning is done annually or periodically over the life of a woody shrub. As its name suggests, rejuvenation pruning is done to give a shrub new life.
Rejuvenation or renewal pruning is usually done in early spring before new growth emerges.
Some shrubs, such as red-twig dogwood, are grown for the vivid color of their new stems. They need annual rejuvenation to remove older grey stems and force new red ones to grow. In addition, their natural tendency is to form a dense thicket, so rejuvenation helps maintain a more open (and appealing) structure.
Other large shrubs, such as forsythia, quickly grow into unmanageable and impenetrable thickets if not pruned regularly. Once the shrub has reached that stage, it's easier to simply cut it to the ground and start over.
Pruning Flowering Shrubs and Trees
You should prune your ornamental flowering trees and shrubs according to their growth habits.
Spring Bloomers – Shrubs and trees that bloom heavily in spring need to be pruned each spring or summer, just after they finish blooming. This includes large shrubs like forsythia, lilac, and viburnum.
Summer Bloomers – Those that bloom in summer can be pruned in winter or very early spring before they set buds for the coming year.
In general, spring pruning should be light, as trees and shrubs that bloom soon after dormancy ends have their lowest levels of stored food reserves.
Note: you can always remove damaged or diseased branches, and prune to maintain a maximum height.
Trees & Shrubs with Great Fall Color
If you have trees and shrubs that shine in fall with their brilliant leaf colors, you don't want to prune off a lot of summer growth and lose too much foliage. Balance their pruning needs throughout the year to ensure you have enough leafy branches for a fall show.
Japanese maples are one of the most brilliantly colored ornamental trees in autumn but, like most maples, tend to bleed sap if pruned in later winter. Consider pruning these in late summer or early fall instead.
HOW to Prune Ornamental Trees & Large Shrubs
Because of their smaller sizes, ornamental shrubs and small trees don't require the extensive, structural pruning that large shade trees do. Still, you should always follow best practices and avoid common pruning mistakes that could kill your plants.
Focus your pruning more on the tree or shrub's overall shape, maintaining its size, and enhancing leaf, flower, and branch displays.
Pruning Tips & Techniques
When you prune small trees and woody shrubs, there are a few additional points to keep in mind. Follow the tips below and your plants will be sure to look their best!
Remove Older Branches First
To rejuvenate a shrub or keep it at a certain height, remove older branches that have become thick and gnarled. These large branches are often out of scale with new growth, so cut them off to make room for new stems.
Prune at the Right Time
It's better to skip pruning one year than risk losing the seasonal value of a specimen plant. For example, if you wait until winter to prune a spring-flowering shrub or tree, you'll be cutting off next spring's flower show.
Regularly Remove Suckers
When you prune grafted trees or shrubs, remove any suckering growth that comes from the trunk below the graft. Rootstock growth won't look the same and will use energy that should be sent to the grafted branches.
Some ornamental trees, such as crabapples and weeping trees, produce water sprouts (thin, whip-like branches that grow straight up). Similar to suckers, these unsightly growths should also be pruned out.
Start Pruning Early
You can guide a shrub's growth to form a small tree, but it's best to start when the shrub is young and to choose a shrub species that accepts regular, extensive pruning.
As with young trees, early pruning (when done correctly) creates a strong and beautiful framework for future growth.
Shear the Right Shrubs (and Nothing Else!)
Some evergreen shrubs, such as yews and arborvitae, will handle shearing because of how they develop leaf buds and branches. In fact, these shrubs are often grown as privacy screens or hedges precisely because they can be sheared to create a clean, straight line.
But the majority of sheared shrubs aren't happy or healthy, nor do they look attractive.
Shearing is often done by people who don't know how to prune, or as a way to keep a tree or shrub in a too-small space. But the way a shrub responds to shearing creates more growth and can shorten its life.
Besides looking bad, sheared shrubs lose their branch structure because new growth is repeatedly cut off while still small twigs. A shrub will use up its energy reserves to make leaves, but when leaves are sheared off so is the shrub's ability to photosynthesize and make food energy.
Shearing also limits leaf growth to the tips of branches because interior branches are shaded out (shrubs need sun to be able to make leaves). Cutting back a sheared shrub to this bare wood is a risk, as it can die instead of producing new leaves and branches.
So, skip shearing your shrubs into spheres, cupcakes, or cubes! Instead, find plants whose size fits their planting area and whose natural form you can enhance with regular pruning.
Prune Weeping Trees Carefully
Many ornamental trees that have a weeping form are grafted. This means the branching portion has been grown atop a standard rootstock (the lower trunk and roots of a different tree). Usually, the rootstalk is chosen for its strength and disease resistance, and its compatibility with the scion, or grafted, ornamental portion.
Prune ornamental trees with a weeping form to show off their unique branching patterns and flower display. But don't prune the hanging branches to a uniform shape and height or you'll end up with a mushroom!
Weeping trees can be tricky to prune well so consider having an experienced pruner (such as an arborist from Independent Tree) guide your tree's growth with regular pruning. This will produce a uniquely shaped specimen with a healthy crown.
Need a Hand?
These descriptions of how to maintain ornamental shrubs and small trees may feel overwhelming, but they're really just part of specialized, professional pruning.
If you don't feel comfortable pruning, have made pruning mistakes in the past, or if you only prune to remove stray branches, don't worry!
We offer an annual pruning program designed for small trees and ornamental shrubs that are tailored to your garden. Give us a call and find out how to make the most of your garden in all seasons.
Schedule Your Professional Pruning
Contact Independent Tree to schedule your professional tree pruning to keep your shrubs and ornamental trees beautiful and healthy.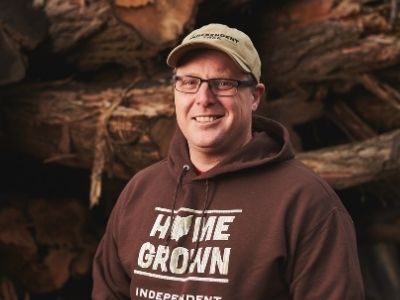 STAY IN THE LOOP
WITH OUR
LATEST UPDATES