Every spring, you can join with others across Northeast Ohio in celebrating the very special holiday of Arbor Day. Have you made your plans yet? While there are many ways that you and your family can celebrate the day, we have compiled some of our favorite options.
1. Plant a tree!
In the spirit of the first Arbor Day in 1872 when more than one million new trees were planted in Nebraska, take time to plant a new tree this Arbor Day. Whether it is at your home, a local school, or a neighborhood park, planting a tree is a wonderful way to celebrate the meaning at the heart of Arbor Day.
For details on how to plant a tree, check out these articles:
2. Visit the Holden Arboretum
To celebrate Arbor Day, the Holden Arboretum in Kirtland, Ohio, usually offers free admission the entire weekend closest to Arbor Day. Independent Tree is proud to participate in this event each year with a booth where we hold a tree climbing demonstration. The weekend features special hands-on activities and interactive shows, lectures, guided walking tours, and tree seedling giveaways. This celebration is a great option for families to learn about nature and the importance of caring for our trees. We hope to see you there, so remember to stop by and say hello!
3. Donate a tree at an Ohio State Park
At a number of Ohio State Parks, you can donate a 5-foot tree to be planted in an area affected by Emerald Ash Borer. Those who donate will receive a voucher for a complimentary night of camping at any of the Ohio State Parks in 2015.
4. Volunteer
There are many local tree-planting organizations that would greatly value your time and service not only on Arbor Day, but throughout the year. A quick online search will give you many volunteer options across the Cleveland and Northeast Ohio area.
5. Take a nature walk
Perhaps one of the simplest, most enjoyable ways to celebrate Arbor Day is by taking a nature walk and enjoying the beauty that is all around us. Join a friend or take your family to a local nature preserve or park, or just walk around your neighborhood. Take the time to observe and appreciate the many different trees that grow in our Ohio region.
The certified arborists at Independent Tree are available to help you with new tree planting and care this Arbor Day. Give us a call today!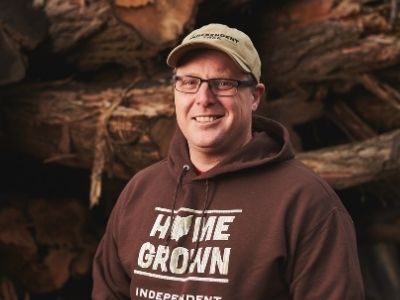 STAY IN THE LOOP
WITH OUR
LATEST UPDATES