We are still open for business! … and doing our part to flatten the curve
To ensure that everyone stays safe, we have implemented several new procedures to minimize direct contact.
Estimates & Proposals
Instead of ringing your doorbell and walking your property together, we will call you when we arrive on site. Although we are happy to see you, we will not be shaking hands or fist-bumping, and we will be keeping the recommended 6 feet of distance. If you do not want to come out, that is fine too as we can conduct your estimate while talking with you over the phone. 
Tree Work
We are fortunate in our line of work that there is no need for any direct contact while the work is being performed. Our crew members will not enter your home, nor do they need to approach you directly.
As always, your arborist will be your point of contact and will always be just a phone call, text or email away. Our office is also here for you and can be reached at 440-564-1374.
Our tree crews are trained to practice appropriate social distancing. They will not be knocking on your door, but instead calling when they arrive.  Trucks and tools are being disinfected and sanitizer is with every crew.
We ask that you, our clients, also practice appropriate social distancing of 6 feet or more. Keeping our people safe has always been paramount for Independent Tree hnd this is no exception.
Precautions We're Taking
Prior to every estimate, our arborists use sanitizer to disinfect themselves, their trucks, and tablets.
Our crew members are well aware of the gravity of the current situation. Everyone carries gloves and hand sanitizer on every truck. All employees are aware of the "social distancing" norm and will not approach you; they also maintain a healthy distance between themselves. We normally operate 3 – 5 person crews (or fewer) and, per the CDC guidelines, will not have more than 10 individuals on a site at one time.
At this time we do not expect any production delays. Office hours will remain the same and estimates are being done on schedule. 
We do ask that you not visit our office during this time; we are easily reached by phone, email or our website and please do not hesitate to reach out to us.
We continue to monitor our state and federal guidelines and will send updates when and if they should arise.  We will be as flexible as possible to ensure you feel safe and comfortable.
As always, we greatly appreciate your business and are here to help in any way we can.
"It is only during a storm that a tree knows how strong it is."

― Matshona Dhliwayo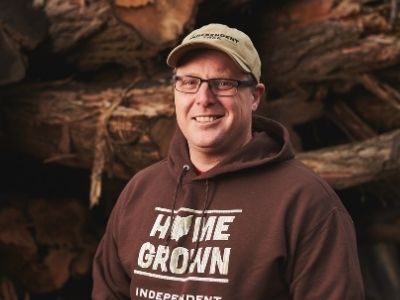 STAY IN THE LOOP
WITH OUR
LATEST UPDATES